The Reviews Are In! Paul Tobey's "Expect Miracles" Concert Gets A Standing Ovation...
"Tobey Launches New Christmas Album To The Delight Of Concert Goers!"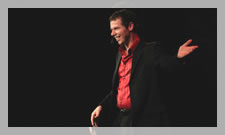 This past Friday Dec 9th at the Sanderson Centre in Brantford Ontario, Paul Tobey's Christmas Concert attracted more than 600 concert goers who were treated to countless Tobey renditions of Christmas favourites including Sleigh Ride, Linus and Lucy and even a few well placed medley's of Christmas Classics.
"Both his playing style and his showmanship are in the one-of-a-kind domain reserved for top professionals."
Linda Geary - Brantford Expositor
Tobey's new album "Christmas at the Piano" was in such hot demand Friday evening that the merchandise table was swamped at intermission with 100's of people clammering to buy their copies for themselves and as stocking stuffers. In many cases people were purchasing 5 or more at a time.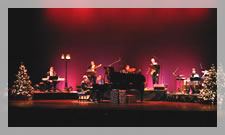 Such was the case for one concert goer who purchased the CDs as gifts for his family. "Now that I have had a chance to listen to the album, I would like to share that this is now my favourite Christmas album. Musically sound, creative and different!" says Larry Eddy.
"Your playing was as good as I've ever heard, you are at the top of your field. I listen to your Christmas CD and it was just like being at the concert."
says Concert Sponsor Larry Volchoff from Larry Volchoff Motors.
Post concert online orders are starting to pour in. So, get yours while quantities last! Orders received by Dec 15 will be delivered before Christmas. Click Here to Order - Only $14.97 plus shipping and handling.
Have a listen before you buy. Click here to download your free preview of "Christmas at the Piano."
"I personally was in awe of the talent and skills that our Lord has blessed you with! Thank you so much for sharing your gifts with the world! I loved the jazz breakout too! Paul, you rock on!"
Alison Dmytryshyn-Daniels
Click here to visit our online store.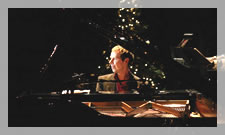 The "Expect Miracles" Concert was generously supported by the following sponsors. Thank you for your support! The logos are hotlinked to their business web sites.
Check 'em out!
. . . . .