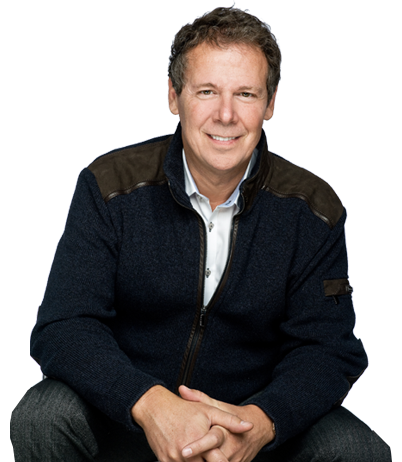 Advanced Online Video Piano Lessons
Learn to Improvise in 10 Weeks or Less Guaranteed
Expert Instruction by Professional Recording Artist Paul Tobey
Who Are These Online Video Piano Lessons For?
These lessons are for pianists who want to start improvising and learn how to play the piano without the aid of sheet music.  You will learn how to understand music from a much deeper level than just notes on a page. Discover the basis of improvisational harmony and how that can impact your overall ability to play, perform, improvise and write music.
If you have a working knowledge of music and can play to a grade 6 or higher Royal Conservatory level then that is the perfect time to learn how music is actually structured and begin your in depth musical journey in a fun and enjoyable way.
What Kind of Results Can You Expect?
Using these very same methods I've recorded 8 albums, 2 DVDs of live concerts, toured 16 different countries,  been nominated for a JUNO award – Canada's top music honor, and performed to a standing ovation at Carnegie Hall!
Am I saying that you can become a pro?
Yes! If that's your goal!
But, if your aspirations are simply to improve your piano playing and impress your friends, then just imagine for a moment what your friends will say when you show up at their next party… and then you sit down and jam without the aid of sheet music?
In just 10 video online piano lessons you're going to learn how to voice some amazing chords (chord inversions and extended harmonies), improvise on those same chord structures and virtually wipe out your dependency on written sheet music.
Learn faster and retain more by using the secret strategies behind accelerated learning. Imagine getting much faster results than you're used to.
How to master the 10-24-7 method – a rocket boosting practice routine that will save you more time and deliver better results.
You'll learn the secret of 7th chords, when structured properly, can revolutionize your sound and make your playing sound sophisticated and polished.
You'll sleep better when you know where chords actually come from and how can you use that information to formulate better chord voicings and use those chords to produce richer music.
Discover how to tap into the secret psychology of the world's top performers to gain the edge you need to perform at your very best every time, without nerves and without mistakes.
How to use the II-V-I voicing template. Believe it or not this one simple technique you'll know 85% of what it takes to improvise like a pro.
How to use chord extensions to make your chords sound richer, bigger and just plain beautiful. This one alone is worth the price of the course!
I like this one: How to use a revolutionary system of voicing chords (spacing the notes) that is easy to learn and even easier to retain.
Here's an added bonus that I truly believe will help you forever; how to overcome the fear of performing.
Toss aside the TOP 11 myths of practice and performance and learn the effortless mastery method of practice. Sound easy? It is!
Blues scales and progressions can make your playing sizzle with a truly modern sound. You'll be amazed how well this works.
How to introduce rhythmic patterns to your left hand while the right hand plays patterns resulting in the ultimate independence of hands. Yes, your coordination between hands will astound you.
PLUS, a whole lot more!
Each of the 10 Video Piano Lessons is between 45 minutes to an hour, filmed in studio with professional editing and superior sound quality.
You'll receive links to download each lesson in MP4 high quality video format.
You'll also get complete PDF printable step by step workbook exercises. These exercises are designed to help you master the techniques while learning to create independence of hands and rid yourself of the need for sheet music.
The exercise book will help you, along with the video instructions, to practice at certain times within a 7-day period using the 10-24-7 method. The exercises are easy to perform and will teach your fingers to move on their own.
You'll also get a special Tip-of-the-Day which teaches you professional performance concepts such as; how to get a bigger sound, how to sit at the piano, breathing exercises and more!
What Do Others Have To Say About These Piano Lessons?
"Dear Paul, I am so excited about my new found ability on the piano and believe it or not it all started with your Advanced online piano lessons.

I must share a little secret with you and first I want to tell you how all this happened.

So first off I started piano as a child, at age 4 in classical training. Now an adult playing the piano on and off for over 30 years, the secret is that I have always wanted to be able to just sit down and play the piano without music and for some reason have never been able to do this.

Then I got your Advanced online piano lessons and WOW just about over night, really just about over night I am now playing all over the piano without music…………..it is amazing how just a few simple exercises everyday for a short period of time along with your lessons could make such a difference. It almost seems like the missing link…………..like a kind of brain cross training. Whatever it is………………….it is like magic !!!!!!

I really think this course is worth it and recommend this course to all piano players who want to improve and play differently then they ever thought was possible and even more if they think it won't make a difference, cause it does.

Thank-you Paul for taking the time and all the hard work to develop this program that could make such a difference in someone's life."
"Dear Paul; This course has truly so much to offer it is a ten week course that through my own personal experience I can honestly say will have your fingers dancing over those keys in a matter of months and be the very foundation of all your piano playing future.

It also makes learning to play the scales in particular a joy and so so easy. Once you know your majors you'll have cracked it bearing in mind the relative minor key, sharpening the 7th for the harmonic minor. The melodic minor is the same as the major scale but with a flat 3rd ascending. My advice to you is learn your circle of 5ths and your good to go with this course. Can't recommend it too highly. An excellent ten week course but don't plan on ten weeks as it will be with your every day for the rest of your piano playing life."
"I just finished today your last online piano lessons DVD – lesson 10. I have learned so much with your course that I don't have enough words to thank you the fantastic course. I really need to continue the lessons, please let me know if you have more lessons ready. I would like to purchase them as soon as possible. Please let me know. Thank you again,"
"Please tell Paul his Advanced online piano lessons are GREAT! So glad he was able to get to making these Classes, with his Busy Schedule. Maybe, he will be "sneaking" in some more in the future–but right now, I have Plenty to "work with"–and Everything is working good. "
Will I Receive Anything Else Besides the Lessons?
Yes! If you choose the "BEST" option below, you'll receive the following

4 Amazing Bonuses

valued at an additional $76.87.
Bonus #1 - Lennon Beatles Songbook ($39 Value)
Classic Songs by John Lennon and Performed by the Beatles. Awesome piano music arrangements that will go perfect with your new piano skills.
Yesterday
Let it Be
Michelle
Lady Madonna
Hey Jude
Happy Christmas
Imagine
Imagine V. 2
Bonus #2 - Linus & Lucy Sheet Music with Original Piano Solo ($9.95 Value)
The Theme From Charlie Brown's Christmas Special Arranged by Paul Tobey. This special arrangement includes the classic theme by Vince Guaraldi with a piano solo as performed by Paul Tobey.
Dazzle your friends with this high energy rhythmically challenging piece. Perfect for your next party!
Bonus #3 – Paul Tobey's Award Winning "Street Culture" CD ($19.97)
This special CD was recorded by Paul Tobey and his Quartet in 2001.
It is a highly acclaimed album and you will enjoy many hours of careful listening to pick out all the imporvisational passages that will inspire you to put into practice what you will learn in the "advanced online piano lessons" video course.
The Netster
A Conversation With Ibach
Settlin' In
Ko-Gals
Adrian's Song
Street Culture
Paul Tobey – Piano
Mike Murley – Tenor
Jim Vivian – Bass
Terry Clarke – Drums
Total Running Time 67:50
(This is a digital download MP3 product)
Bonus #4 - Carol of the Bells Music ($7.95 Value)
Arranged by Paul Tobey
Download this beautiful Piano Arrangement of Carol of the Bells. This arrangement is 6 pages in length and is professionally notated. It also contains a beautiful and challenging improvisational piano solo by Paul Tobey.
YES!
I'm very confident that this 10-week Video Piano Lessons program will dramatically improve your piano playing ability!  So much so that i'm offering you a 100% unconditional *30-day money back guarantee.
If you're not delighted with your purchase and the information that you receive, simply request a full refund.  No questions asked.
*Guarantee does not apply to lessons purchased on a weekly basis.
Good
A New Lesson Each Week for 10 Weeks
Individual PDF Exercises
Piano Tip of the Week
Stop At Anytime
Better
Save $41
Complete Printable PDF Exercise Book
Piano Tip of the Week
100% Money Back Guarantee
Best
Includes Bonuses – Save $117.87
Complete Printable PDF Exercise Book
Piano Tip of the Week
100% Money Back Guarantee (Keep the Bonuses)
Bonus #1 – Lennon Beatles Songbook ($39 Value)
Bonus #2 – Linus & Lucy Sheet Music with Original Piano Solo ($9.95 Value)
Bonus #3 – Paul Tobey's "Street Culture" ($19.97)
Bonus #4 – Carol of the Bells Music ($7.95 Value)